PKF China appointed as the only designated team of experts in the Chinese area of ICLG
Recently, the American Immigration Lawyers Association (AILA) and the Global Legal Group (GLG) have appointed PKF China (PKF Consulting Inc.) as the only designated team of experts in the Chinese area of ICLG, a joint publication of the Global Business Immigration Pilot Journal, to compile and write the Chinese version of the book. PKF China, having ranked among the top Immigration law firms, is sailing towards a new milestone!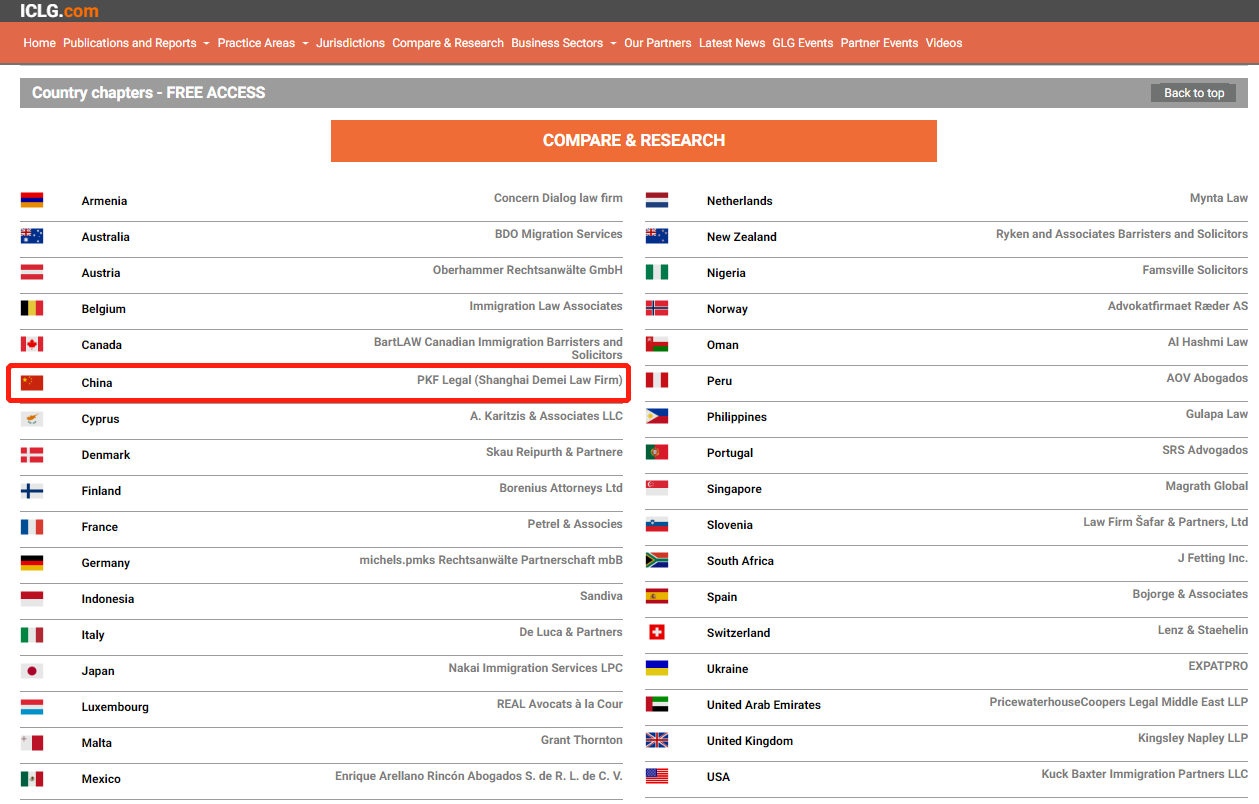 Source: ICLG
The managing partner Kelvin Ma and legal director Bruce Chen served as editor-in-chief. Two senior industry experts on China's immigration law, China's various types of visa processing requirements and the actual application of Chinese visa will encounter problems related to the analysis.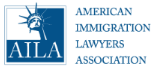 The American Immigration Lawyers Association (AILA) is the national association of more than 15,000 attorneys and law professors who practice and teach immigration law. AILA member attorneys represent U.S. families seeking permanent residence for close family members, as well as U.S. businesses seeking talent from the global marketplace. AILA members also represent foreign students, entertainers, athletes, and asylum seekers, often on a pro bono basis. Founded in 1946, AILA is a nonpartisan, not-for-profit organization that provides continuing legal education, information, professional services, and expertise through its 39 chapters and over 50 national committees.

Global Legal Group (GLG) is an independent media company founded in 2002 and headquartered in London, UK. Furthermore, its business focuses on the legal market. GLG continues to provide information and trends on laws, regulations and policies for senior executives, legal advisers, law firms and government agencies through print and digital channels.
Successively from the publication of ICLG, the electronic edition of ICLG has been put on the Internet for more people to browse and read in various ways, so as to deepen the public's understanding of immigration laws and visa issues around the world. (Related Links: https://iclg.com/practice-areas/corporate-immigration-laws-and-regulations)
Compared with other major countries that have their own immigration laws, China has not yet enacted a complete "Chinese immigration law" at this stage. PKF China expects to make use of its global network, international vision and professional experience in the field of immigration, and join forces with Shanghai Entry-exit Administration Bureau and East China University of Political Science and Law to contribute to the institutionalization, standardization and internationalization of China's immigration field. Furthermore, it will promote the sound development of "two-way migration" between China and foreign countries.